Our guests often come with the idea to hike through the famous Masca gorge and choose our accommodation as a "base camp". There is a direct bus service to Masca from Buenavista del Norte. We always look up in astonished faces when we have to inform them that the trail through the gorge is closed. According to the Mayor of Buenavista del Norte still until summer 2020.
When will the gorge reopen again?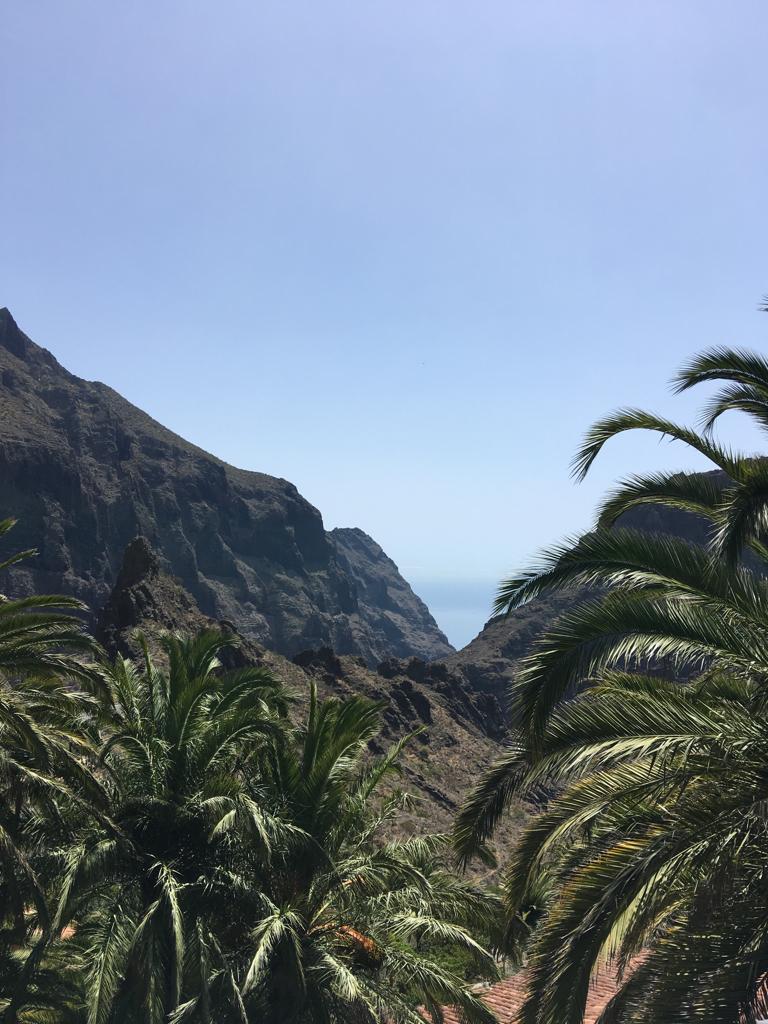 Entrance fee and access restriction
The works to make the trail more safe – such as railings at dangerous points – are currently in progress. An entry fee is planned for the future ascent or descent of the gorge and a daily limit for the number of visitors in the gorge will probably be set up. The access to the village of Masca by private car will be restricted or closed in order to improve the parking situation and to reduce the environmental impact. Also the jetty on the beach will be enlarged, so that rescue helicopters can land there.
Fatal accidents in the past
The gorge was closed on February 26, 2018, when a group of hikers decided to descend the gorge despite severe weather warnings of the government. Due to the heavy rains and the adverse conditions on this challenging trail they had to give up at some point of the tour. They could not be evacuated by boat because of the heavy waves, and even the rescue helicopter could not land. So they had to spend the night in the gorge. In the past, there were several fatal accidents due to reckless behavior of tourists.
Alternative hike with us
The Masca Gorge is certainly one of the main attractions for Tenerife visitors, but there are wonderful alternative hikes around Masca, which are just as exciting as the famous ravine and cannot be found in any travel guide. Just ask us for them. Your host and professional mountain guide in Tenerife, Sergio Flores Menéndez, will gladly make you a tailor-made tour proposal. Contact him.
https://tabaibaguesthouse.com/wp-content/uploads/2019/08/masca13.jpeg
768
1024
Karin Flores Menéndez
https://tabaibaguesthouse.com/wp-content/uploads/2019/05/tabaibaguesthouse-logo.png
Karin Flores Menéndez
2019-08-13 17:49:27
2019-11-27 15:00:10
News about the Masca Gorge