We have chosen this name because it meets exactly what we are dealing with and where we like to spend our time. Above all, we would like to explain you the two main words of our business name and their background here.
"Tabaiba"
… is a common plant in the coastal areas of Tenerife. The cientific name is Sweet Tabaiba (Euphorbia balsamífera). Similarly, it is characterized by the bright color of its flowers, especially in the autumn and winter months. The bushy plant grows only in the Canary Islands and northern Africa. In addition, it releases a milky resin, formerly used as chewing gum and for sealing wine barrels.
"Guesthouse"
We have considered for a long time how to describe best our kind of accommodation. Therefore, words like pension, rural hotel, B&B or hostel came to our mind. However, we have decided for the English word "guesthouse". On one hand, it's the right word to appeal to our international guests who come from all over the world. On the other hand, the official definition of "guesthouse" exactly matches our concept that is "… a private house that has been converted for the exclusive use of guest rooms. The owner usually lives in a completely separate area within the house." In addition, the family, informal atmosphere and the personal service are the main features of our daily work.
In conclusion, with our name "Tabaiba Guesthouse" we try to combine the two core values of our philosophy: Our love for the nature of Tenerife and the proximity to our guests. Read more "About us" here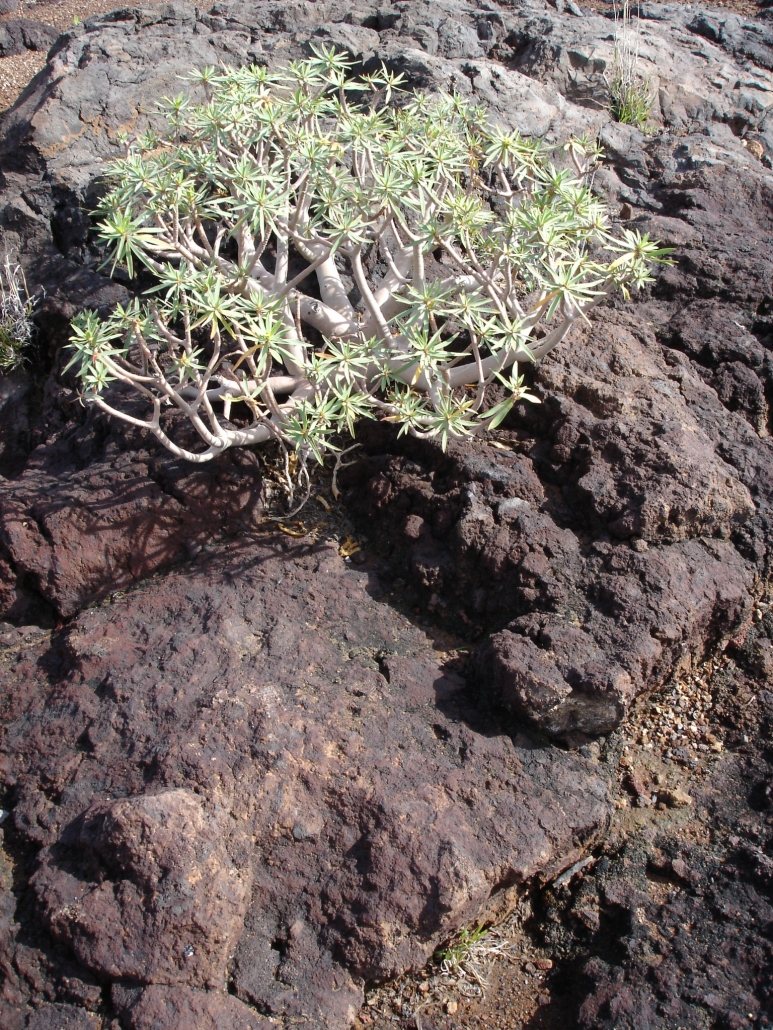 https://tabaibaguesthouse.com/wp-content/uploads/2019/08/Tabaibas-dulces_Bco.Narices.jpg
1536
2048
Karin Flores Menéndez
https://tabaibaguesthouse.com/wp-content/uploads/2019/05/tabaibaguesthouse-logo.png
Karin Flores Menéndez
2019-08-06 14:58:19
2020-02-04 12:35:59
Why the name Tabaiba Guesthouse?